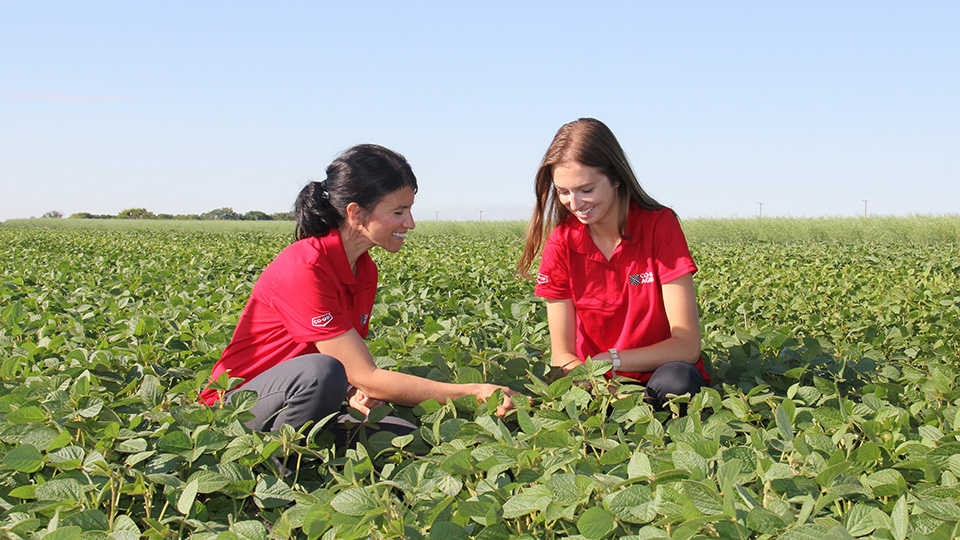 Co-op Agro
September 18, 2019
With Wetaskiwin Co-op you've got the advantage!
Since 1917 the Wetaskiwin Co-op has worked hard to bring Central Alberta farmers good, honest values on the best brands of farm supplies available. The farm has always come first, making us the largest farm supply store in Canada. We promise high quality products, competitive prices, and reliable service.
Wetaskiwin Co-op Agro Centre is here to Grow it, Fuel It, and Equip your farm.
Please see our Hours, Contacts and Location Info page for location details.
---
Farm Supplies
Need hardware items, tires, twine, equipment or other supplies? Let us be your one-stop-shop for your farm projects.
At the Wetaskiwin Co-op, we understand your needs and are prepared to consistently support these requirements - we stand behind every item we sell. The products we provide are specifically designed for Alberta Agriculture.
Concrete Cattle Waterer
Contamination Solutions
Co-op Fence Energizers
Cypress Creep Feeders
Drenchmate
FieldKing Estate Sprayers
FieldKing Three Point Hitches
Portable Feeders
Grain & Fertilizer Bins
Grain Storage - Westeel Hopper Bins & Cones
Hi Hog Feeders
Hi-Hog Chutes & Enclosures
Mowing Equipment
Parasite Control
Portable Heaters
Storex Building Packages
Utility Vehicle
Welding Supplies
---
Crop Supplies
What's your edge? Whether it's seed, fertilizer, crop protection or beyond, we provide the products you need to maximize your crop yield. Farming techniques are evolving and advancing within a food-safe, energy conscious global environment. Besides the right choice of seed producers are using strategic planning and efficient sustainable practices to maximize their investment for long-term profitable yield from every one of their fields. To help you gain an edge, boost profitability and gain peace of mind, Wetaskiwin Co-op has an extensive line of Canola and forage seeds, fertilizers, crop protection products, access to the latest technologies, and a full-time agrologist on site.
Visit the websites of our suppliers and then contact our Agro Department to maximize your crop yields.
BASF: A leader in crop protection and a strong partner to the farming industry providing well-established and innovative fungicides, insecticides and herbicidesto improve crop yields and crop quality.
Bayer: Whether it's herbicide, insecticide, fungicide, seed treatment or canola seed, Bayer CropScience is committed to Canadian agriculture, one of the leading producers of agricultural products.
Brett Young: Family-owned Canadian agribusiness provides crop input solutions - produce brand canola and forage seed, seed enhancements, harvest management tools.
DEKALB: Monsanto's DEKALB brand is a canola genetics leader that continues to deliver hybrids with higher yield potential – year after year.
Dow AgroSciences: For over 15 years, barley and wheat growers have trusted their grass weed control to safe, flexible Liquid Achieve® from Dow AgroSciences -dependable, reliable and it works.
DUPONT: while developing solutions to help meet the world's energy needs Dupont provides seeds, innoculants and crop protection products for higher crop yields and healthier foods.
Nufarm: Leaders in off-patent solutions - Nufarm does business the way you like to do business. No hassles. No hoops. Just a simple, upfront approach that steers clear of rebates, bundling and other unwanted headaches.
Syngenta: Focused on research and development to grow more food on less land sustainably by using modern technologies and products such as crop protection to maximize the harvest.
---
Animal Feed & Supplies
Feed, gates, health products, feeders and more - we have a variety of items in stock to meet the needs of your livestock and pets.
Country Junction Fed Animals Are Healthier and Stronger
Our feeding programs advanced through years of nutrition expertise integrated with a wealth of experience and local knowledge. Our feeding programs are backed by strict bio-security procedures and quality control measures to ensure that you receive the highest quality feed. Country Junction is the name you have come to know and trust.
Try us - you won't be disappointed
We are proud to be a Pro-Cert certified feed mill, the only certified organic full-line feed mill in Alberta. If you require an organic line of products for your operation the Wetaskiwin Co-op Country Junction Feed Mill is proud to be the only certified organic full-line feed mill in Alberta. We can help you with premix or customized orders.
For more information, please visit our Country Junction Feeds page.
---
Bins & Farm Equipment
Your local Co-op has a large selection of bins, augers, aeration equipment and hoppers.
Agro Storage Bins
Feed, Grain and Fertilizer Bins
With our manufacturing partners we are able to provide you versatile and long-lasting storage solutions for your grain, fertilizer and other space requirements for your farm or business.
Visit the Manufacturers' websites for more info, then call our Agro Department for pricing and delivery information.
Behlen's AG-STOR® product line- some of the most durable and economical on the market today - can provide you with all your grain, produce and equipment storage needs. Building Value with Steel.®
The Meridian smoothwall hopper is an innovative product. What started as a need to keep feed dry and make handling grain easier has become the safest, most versatile and efficient storage available today. Meridian Brochures & Videos
Westeel's grain and fertilizer storage bins are designed for the rigors of any agro or commercial applications and withstand the extra stress caused by continuous use, extreme temperatures, high winds, and heavy snow loads.
---
Agronomy Services
Why settle for a good crop year when you can have a great one? Our agronomy services team can provide the advice you need to take your crop to the next level.
Benefit from Local Expertise
Our focus is to help farmers develop more-informed, cost-effective cropping decisions and take full advantage of all the new technologies and sciences available.
Consult with our experienced agronomist to discuss agricultural production management options, production goals, and solutions to crop problems.
Services we provide:
Describe and discuss canola and forage varieties sold by co-op.
Describe and discuss crop protection products.
Identify weeds, insects and diseases affecting field crops.
Scout fields for weeds, insects and diseases.
Discuss solutions to crop problems, methods to mitigate problems, threshold levels for spraying, timing and action of crop protection products.
Discuss pricing and help customers choose appropriate products for their needs.
Provide after sales service regarding non performance of products, or crop injury.
Help with crop management decisions regarding fertility, crop rotation and timing of operations.
Discover more: