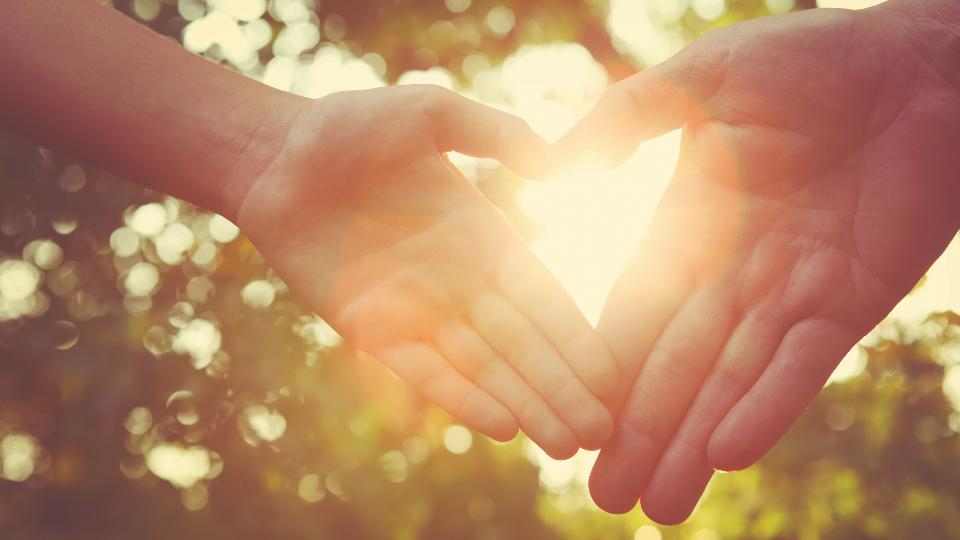 In the Community
September 25, 2019
Our Co-op was built to serve, grow and invest in our community. That's why we return our profits to local members and support the causes that matter to you. If you're making a difference in our community through a non-profit, charitable organization or community group, we welcome your application to one of our local community support programs below.
Supporting our Community Partners
Check out some of the local organizations and causes that we're proud to support.

Wetaskiwin Co-op continues to show its commitment to the community that it serves by our sponsorship of Manluk Center, Wetaskiwin Regional Aquatic and Fitness Center by purchasing the naming rights to the Co-op Competition Pool.
The Co-op also sponsors many other local events in Wetaskiwin and the surrounding area through donations and support.
---
Wetaskiwin Co-op Giving Strategy

Wetaskiwin Co-op recognizes the numerous community groups and their value in our community and we will do our best to support as many events as possible.
Program Outline & Spending Breakdown

Wetaskiwin Co-op's giving strategy focuses on four main components to a maximum of 0.1% of the previous fiscal year's sales:
Co-op Cares Program – investing in capital projects
Community Support Fund – discounts and donations to support our community
Gift Card Fundraising – opportunity for fundraising
Charity Discount – consistent discount for eligible groups
All donation requests are subject to review by the Co-op Cares Committee.

Co-op Cares Program

Co-op Cares Program has been developed to help protect, beautify and improve spaces in the Wetaskiwin Co-op trading region. In keeping with our ongoing commitment to invest in the community we serve, Co-op will contribute up to $50,000 per year to help support projects that improve the places we meet, play, learn and share.
Twice a year, groups will have the opportunity to apply for capital project funding up to a maximum of $10,000 per project with the understanding that Wetaskiwin Co-op will require permanent naming rights and/or signage. Each application period, there will be themes including but not limited to recreation, environmental conservation, agriculture, and community development. Applications for the Co-op Cares Program will be open twice per year and will be reviewed by an internal selection committee, which will be composed of a minimum of (1) board member, (1) manager, and (1) team member.
Wetaskiwin Co-op proudly sponsors the Co-op Competition Pool at the Manluk Centre for $30,000 per year. This funding is included in the Co-op Cares Program.
Community Support Fund
https://dosomegood.ca/forms/business/wetaskiwin-co-operative-association-ltd-351736/wco-wetaskiwin-co-op-community-support
Need a one-time donation for a community project?

Apply for a cash or in-kind donation to help support programming, complete projects or improve facilities and services that better our community. This includes sponsorships and gift card or product donations.

To receive in-kind donations (donated or discounted products) eligible groups may apply for up to $250 for their upcoming events or projects. Wetaskiwin Co-op appreciates recognition for our contribution. Applications are required 4 weeks prior for any in-kind donation requests.

Gift Card Fundraising
https://dosomegood.ca/forms/business/wetaskiwin-co-operative-association-ltd-351736/wco-wetaskiwin-co-op-gift-card-fundraising

Want a simple fundraiser for your team or school?
Sell CO-OP® Gift Cards and you'll keep a portion from every sale. It's the perfect solution for teams, clubs and schools who need to fund programs and activities. The Gift Card Program will be offered to community organizations and non-profit groups for fundraising events. Non-profit organizations have the opportunity to raise funds by pre-selling the Co-op gift cards to friends, neighbours, co-workers and family members

Each organization will be limited to 1 fundraising event per calendar year to a maximum of $1,500 per donation. The minimum order for gift cards is $2,000.00 per occasion. Discounts are calculated per occasion and cannot accumulate over time. All applications are to be reviewed on a request by request basis. All applicants will be notified within three (3) weeks upon receiving their organization's application form filled out in its entirety.

Gift cards are available starting at $25, $50 & $100 usable at Wetaskiwin or Falun Co-op only and will be identified as such. No minimum purchase is required to use a gift card. Gift cards are not redeemable for cash and cannot be used for payment on account.

The non-profit group will receive a discount when purchasing the gift cards, based on the following grid:

| | |
| --- | --- |
| $2,000.00 - $3,999.00 | 5.0% |
| $4,000.00 - $6,499.00 | 6.0% |
| $6,500.00 - $9,999.00 | 7.0% |
| $10,000.00 - $11,999.00 | 8.0% |
| $12,0000 + | 10.0% |
GIFT CARD FUNDRAISING
Our Gift Card Fundraising Program helps local community groups and non-profits raise funds to support their activities and operations. Whether you're raising money to help your sports team, dance crew, charity or travel club, Co-op is here to help!

Eligibility
We welcome applications from:
• Non-profit/registered charitable organizations exempt from taxation under the Canada Income Tax Act, whose programs and services benefit our community
• Not-for-profit community groups and youth organizations (Non-registered are also considered)

How it works
Your group receives discount percentages listed above of the total amount of Co-op Gift Cards sold during your fundraiser.
1. Apply to participate at your local Co-op.
2. Pre-sell Co-op Gift Cards to your community supporters (we'll provide the forms).
3. Send us a summary of your sales and we'll invoice you for the discounted total.
4. Give us a cheque for your total order and complete a short survey.
5. Pick up and deliver your gift cards!

Wetaskiwin Co-op uses Do Some Good to power their application forms.

More information and requirements
Please note that someone on your fundraising team must have a Co-op membership to participate in this program, and that your group's purpose should align with our Co-op's values of INTEGRITY, EXCELLENCE, COMMUNITY and SERVICE.
Wetaskiwin Co-op, like other community-minded businesses, receives numerous requests for donations. Please allow a minimum of 2 weeks to review your requests and respond.

We work hard to assist in as many community organizations as possible, however due to the high volume of requests received, not all worthwhile proposals will be approved. Such a response does not reflect upon the value of your organization and the valuable service you provide.

Charity Discount
Wetaskiwin Co-op offers a 5% discount for approved registered charities. This program enables registered charities to receive a 5% discount on almost all purchases they make at Wetaskiwin or Falun Co-op. To qualify, an organization must have a charitable registration number with Canada Revenue Agency and have a Wetaskiwin Co-op number. Some exceptions may apply. Cards will be valid for 1 year or until October 31 whichever occurs first. Management reserves the right to revoke, change or cancel discount privileges at any time without notice. Any abuse of program, including but not limited to personal purchases, will result in immediate suspension of discount and may be referred to our Asset Protection Manager for further investigation.

Present your organization's Charity Discount Card when you shop at our Food Store, Home Centre, or Falun Co-op and eligible items will receive a 5% discount at checkout. Applications can be picked up at Customer Service, Admin, Email or Website.

Groups participating in the Charity Discount Program are not eligible for further sponsorship.

Exceptions may apply for free community events.
Eligibility
Please note that we do not sponsor the following:
Service groups [Exception: Free Community Events]
Publications
Professional or technical associations
Political groups
Religious and sectarian organizations (except for community services offered on a non- denominational basis)
Fraternal organizations
Professional conferences, training sessions, seminars, workshops, conventions and retreats
Trips and tours
Organizations or programs operating outside of Wetaskiwin Co-op trading area
Private clubs
Corporate fundraising activities by external for-profit organizations
Third-party fundraisers
Film, video and television productions
Individuals
Endowments
Dry and safe grad
Individual sports teams and events
Fundraising for medical causes
Corporate Staff Events
Monetary donations, if awarded, will be in the form of a gift card usable at the Wetaskiwin or Falun Co-op locations only and labelled as such.
Groups not eligible for funding may be eligible for our Charity Discount or Gift Card Program.
We look forward to working with you to build a better community. For more information please contact marketing@wetaskiwincoop.com