Two $1,000 Scholarships Available
Actions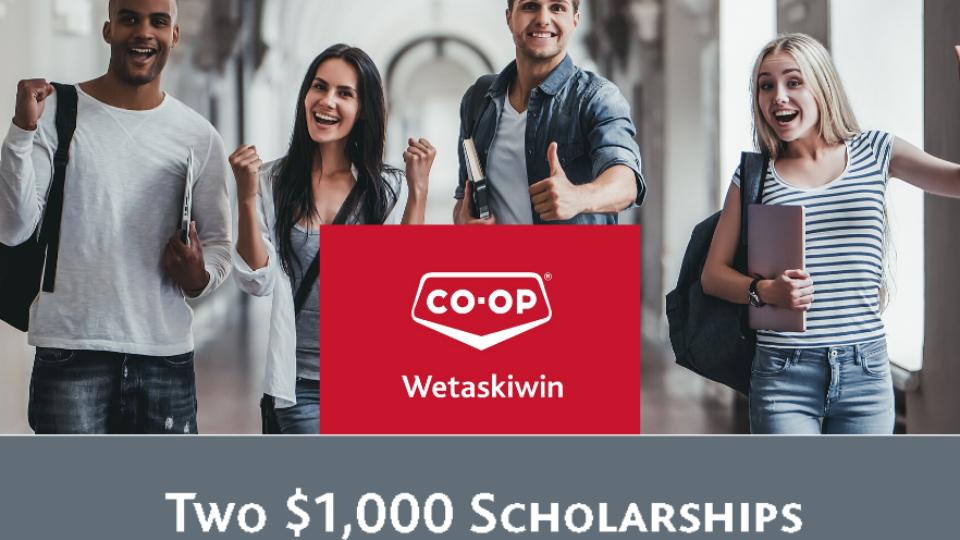 Two $1,000 Scholarships Available
September 20, 2021
The Wetaskiwin Co-op Scholarship Program provides financial assistance for post-secondary students.
Application Period:
December 1, 2021 - January 14, 2022
Completion of 2 years of post-secondary
Minimum Accumulative GPA of 3.0
Wetaskiwin Co-op Membership
Complete Scholarship Application Form. Paper copies can be picked up at Wetaskiwin Co-op or Falun Co-op Branch. Electronic copies can be found online at WetaskiwinCoop.crs, see attached file.
Write a 1500-word essay to explore your understanding of co-operatives and the importance of their impact on local communities.
Submit Application, Essay and Official Transcript to:
Scholarship Committee
Email: marketing@wetaskiwincoop.com
Mail: 4707 40 Ave, Wetaskiwin AB, T9A 2B8
Only Complete Applications will be Reviewed