Notice of Virtual Annual General Meeting for 2023
Actions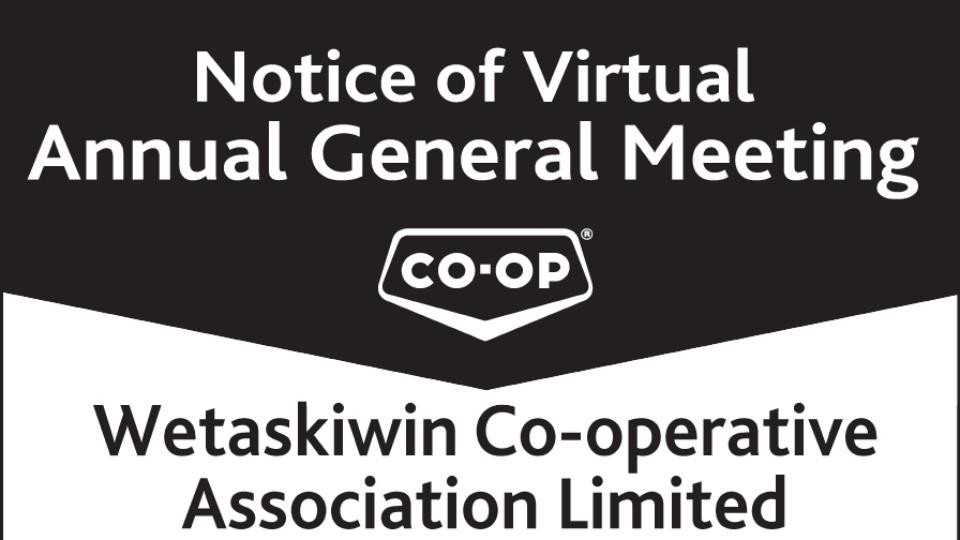 Notice of Virtual Annual General Meeting for 2023
January 11, 2023
Wetaskiwin Cooperative Association Limited Notice of Virtual Annual General Meeting for 2023
The Wetaskiwin Co-op will be hosting the Virtual Annual General Meeting on Wednesday, February 8 at 7:00 p.m. on Zoom.
How to Register:
Email marketing@wetaskiwincoop.com along with your name and Wetaskiwin Co-op membership number for details on how to join this meeting.
7:00 p.m. Call to Order
All members are invited to participate
Memberships approved no later than January 27, 2023 will be eligible to vote at this year's Annual General Meeting.