JOB OPPORTUNITY * Full Time Class 1 Driver Feed Division
Actions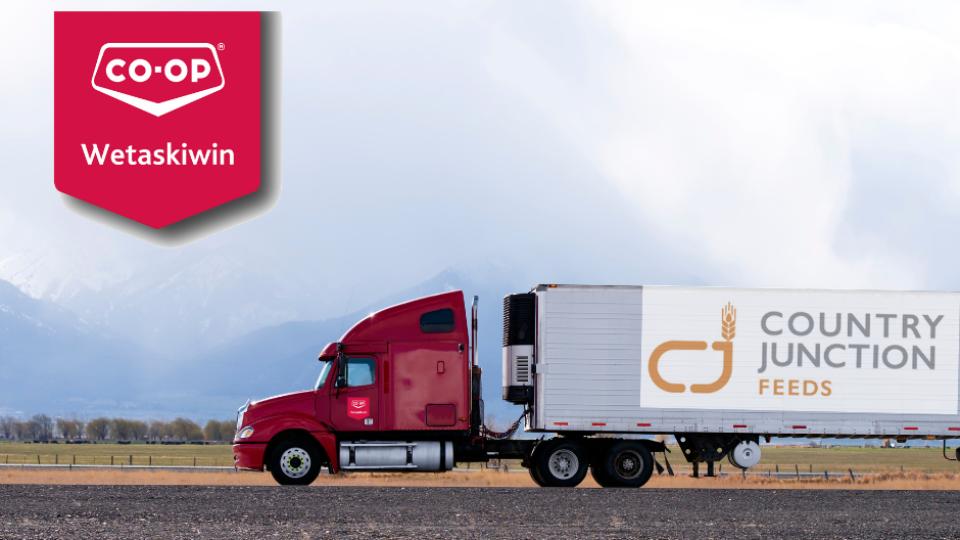 JOB OPPORTUNITY * Full Time Class 1 Driver Feed Division
April 1, 2021
Class 1 Driver
During these challenging times, Wetaskiwin Co-op and Country Junction Feeds remains committed to providing essential services to our community. To help us continue this important work, we are hiring a full-time Class 1 Driver for our Feed Division.

What you'll do:
Reporting to the Transportation Manager, the Class 1 Driver is a self-motivated individual who has strong attention to detail. Duties will include but are not limited to:
• Complete local feed deliveries.
• Maintain accurate and up to date logbooks.
• Perform inspections and safety checks. • Communicate effectively with customers, dispatch, and managers. • Possess organizational and time management skills.

Why it matters:
Our team provides a range of products and services to support our member-owners. Through the work that we do, we help to build, fuel, feed and grow Western Canadian communities together.

Who you are:
You are looking for a career Transportation and Delivery and:
• You have a strong focus on Safety.
• You're familiar with working in a dispatching environment.
• You have a valid Class 1 licence.
• You're honest and trustworthy, are results-oriented and strive to be the best in what you do.
• You believe in building relationships and collaborating to deliver solutions that matter most, and you recognize the value that different perspectives bring to meet shared objectives.

Wetaskiwin Co-op and Country Junction Feeds are proud to offer a supportive working environment based on our Brand Values of Excellence, Integrity, Community and Service. We are pleased to offer the following:
• Full Benefits Plan including Extended Health Care, Dental, Life Insurance & Long-Term Disability Insurance
• Employee Family Assistance Program
• Competitive wages
• Employer matched Pension Plan

This position requires a minimum three (3) years of driving experience with a claims experience letter from your previous employer's insurance company, as well as a clean driving record and five (5) year commercial driver abstract.

At Wetaskiwin Co-op, we take the health and well-being of our team members and customers seriously. We continue to take steps across all areas of our business and locations to keep our team members and customers safe and healthy.

Closing Date: April 14, 2021 @ 4:00pm

We thank all applicants for their interest, but only those candidates selected for an interview will be contacted.
Wetaskiwin Co-op is an equal opportunity employer.

Discover more: