JOB OPPORTUNITY - FEED DIVISION MANAGER
Actions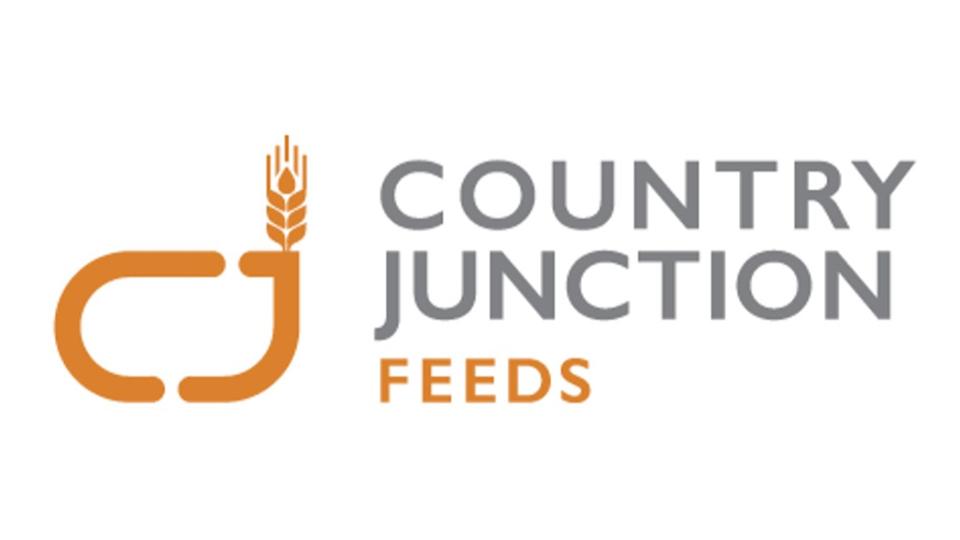 JOB OPPORTUNITY - FEED DIVISION MANAGER
April 1, 2021
Wetaskiwin Co-op was established in 1917 and is located in Wetaskiwin, Alberta, Canada. We have proudly been serving the community, our members, and customers for over one hundred years. We are a very diverse organization specializing in a wide variety of Animal Feeds, Home Improvement services, all Crop Input Services, Petroleum Supplies, Farm Supplies and we operate a Liquor store. Country Junction Feeds is the Feed Division of Wetaskiwin Co-op. The current Wetaskiwin mill specializes in quality bagged and bulk feeds for beef, dairy, equine, poultry, swine, goat, lamb, organic feeds, and many more. Country Junction Feeds has a vibrant past showing a history of not only top-quality feeds but technological advancement, with the recent expansions of Canadian Nurs-ette, Cowlick Minerals, and a feed mill in Edmonton, there is not a thing in the feed business we cannot do.
Scope of Country Junction Feeds
Country Junction feeds is a comprehensive feed operation doing business in seven Canadian provinces and several American states with wide-ranging varieties of bagged and bulk feed products. Our feeding program advanced through years of nutrition expertise integrated with a wealth of experience and local knowledge. We have four feed mills located in central and northern Alberta, each of which produces numerous unique top-quality products. This creates diverse opportunities both nationally and internationally. Country Junction Feeds has developed several signature products that continue to evolve through Research and Development, as well as feedback from our customers experience with our products.
Scope of the Feed Division Manager Role
Reporting to the General Manager, the Feed Division Manager will be responsible for the strategic direction and overall administration of Division functions. The Division Managers primary role is to provide leadership to a group of professionals and foster a culture towards the achievement of the goals of Country Junction Feeds. You will support the team in growing sales while effectively managing the development of annual budgets and ten-year projections, providing high level technical expertise, as well as adapting and execution of strategic marketing and maintenance plans, and participating in established human resource practices. You will achieve established objectives in terms of brand, service levels, quality, and timeliness of delivery. Responsible to oversee all functions of the multiple mill facilities, ensure that all government regulations are met, and Wetaskiwin Co-op's high standards for safety, policies and procedures are adhered to. Promote and ensure adherence to product standards, safe working conditions, and asset protection. Foster a positive work environment that enables the engagement of all team members in the pursuit of desired results.
Experience and Competency Requirements
• A minimum twelve years of demonstrated experience in a retail environment, managing a feed mill or feed plant, or equivalent ag commodity processing facility.
• A minimum six years of experience leading technical, professional, and/or management employees.
• A strong connection to the feed industry and its networks across the country.
• Provide strong overall leadership to the entire feed division team to achieve goals and objectives in alignment with the retails vision and strategic direction. Coaches and develops team in providing direction and guidance, including performance management and training and development.
• Oversees and monitors client satisfaction levels and identifies areas for improvement to ensure a high standard of customer satisfaction across all areas of responsibilities.
• Responsible for the efficient, effective, and safe operations in each of the facilities
• Possess strong financial acumen and analytics consistent with a feed milling operation.
• Have an overall understanding of animal nutrition, HACCP certification and CFIA guidelines.
• Oversees and makes recommendations to the General Manger on trends and required strategies.
• Understand risk and how to manage risk in a feed mill environment.
• Actively contribute to organization decision making and establish, implements, and maintains strategic plans and policies.
• Identify and participate in collaboration opportunities between departments both within the Division and across Wetaskiwin Co-op.
• Recommend capital equipment needs, service agreements, and purchase contracts.

Country Junction Feeds is proud to offer a supportive working environment based on our Brand Values of Excellence, Integrity, Community and Service. We are pleased to offer the following:
• Full Benefits Plan including Extended Health Care, Dental, Life Insurance & Long-Term Disability Insurance
• Employee Family Assistance Program
• Competitive wages and Bonus Incentive plan
• Employer matched Pension Plan
Application deadline: April 23, 2021 at 4:00pm
Please submit resume and cover letter to:
Human Resources 4707 – 40th Avenue Wetaskiwin, Alberta, T9A 2B8
Phone: 780 361 6171 Fax: 780-352-0297 Email: hradvisor@wetaskiwincoop.com
We thank all applicants for their interest, but only those candidates selected for an interview will be contacted.
Wetaskiwin Co-op is an equal opportunity employer.