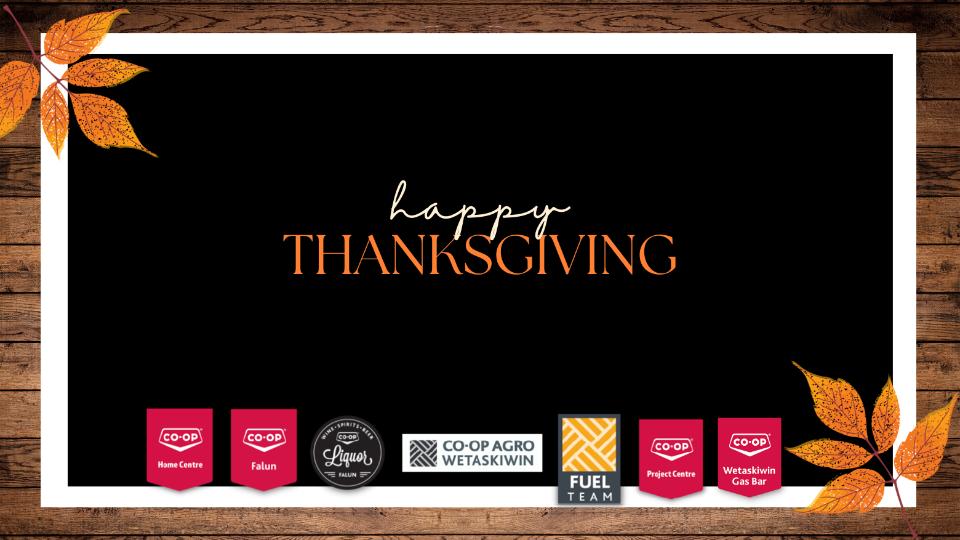 Happy Thanksgiving!
September 18, 2023
Happy Thanksgiving!
This year, it's celebrated on Monday, October 9th. Here are the hours for our departments. Have a wonderful day with your loved ones!

Wetaskiwin Co-op Gas Bar * Pumps Open 24 hours, Store 6am – 11pm
Falun Co-op * 9am – 5pm
Falun Co-op Liquor Store * 10am – 5pm

All other divisions are closed including Wetaskiwin Co-op Home Centre, Agro Division, Co-op Admin & Country Junction Feeds Admin Office, Country Junction Feeds Edmonton, Cowlick Minerals and Canadian Nurs-ette Distributors.